From the industry. To the industry.
We do not have a thousand products to choose from. We do not have the cheapest or most expensive on the market. Our products are carefully selected by us from the industry. We wanted to offer our customers a simple range that we know stands for quality and safety.

We are passionate about service and flexibility. Do you need other colors for your harnesses or logos on the clothes? We solve it. Do you want to test a product before a larger order? No problem. Are you not satisfied with your product you tested? Then we switch.
Scroll. Look, and call us if you need our help. 0920 - 219-310.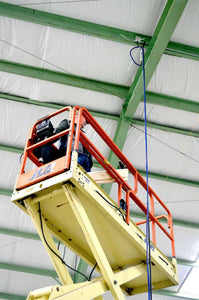 We can trainings.
We want to be involved and contribute to Sweden growing - in a safe way.

We train staff in construction and industry and through our experience we know what is required in reality. We are the flexible and personal alternative to the large training companies.
All our instructors have a long history in each industry. This ensures that we also know what is required in real life and can adapt our educations based on your activities.
Let us be happy to help you next time you have a need to develop your skills personal.